Asset Management
Our asset management program assists clients by providing individual or portfolio management to achieve and maintain maximum value. Far too often, management, development, and financial organizations are limited in their area of expertise and lack experience in the multiple disciplines required to succeed in the senior housing market.
Senior Services of America is experienced in all facets of the senior housing and elderly care services industry. We recognize that many owners and investors can benefit from our industry experience. Our goal for our clients is to ensure their portfolio or property is on track from both a qualitative and quantitative standpoint.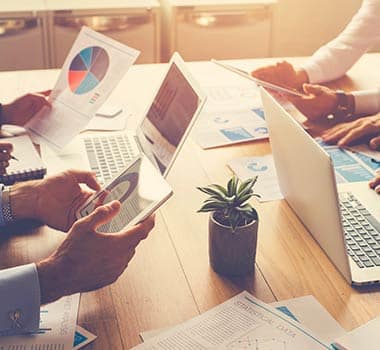 Asset Management Services Maximize Value
Our asset management services include, but are not limited to:
Routine visits to each operating facility
Review of service programs
Review of marketing effectiveness
Evaluation of management effectiveness
Review of monthly financial performance
Review of market competition
Review of annual operating and capital budgets
Expertise Translates to High Level of Confidence
A question that sometimes comes up is: "Isn't my management company responsible for the services provided by Senior Service of America's asset management program?"
Some potential clients assume their own management company can provide services like those offered through Senior Services of America's asset management program. Typically, a management company's emphasis is on pursuing financial success, resident satisfaction, budget preparation, and routine facility maintenance. Management organizations may lose objectivity and get submerged in the day-to-day activities or lack the experience to achieve and maintain maximum value.
Senior Services of America's industry perspective is backed by extensive knowledge and experience in the fundamental disciplines of development, operations, marketing, and financial management – as well as in the industry dynamics. That expertise translates to our clients having a high level of confidence that their multi-million-dollar business will achieve and maintain its full potential.
For more information about our asset management services, contact us today.