Update on COVID-19:
Required by Presidential Declaration, we are restricting in-person visitation of all visitors and non-essential health care personnel starting today.
We understand how difficult this is for many of you and we're doing everything we can to help you stay connected with your loved ones. We've equipped ourselves with the technology so you can visit with residents through video. Call us anytime and we'll set it up.
Thank you for your understanding and support as we do everything possible to protect our residents and community from the spread of COVID-19.
*There will be visitation exceptions for certain compassionate care situations, such as an end-of-life situation.*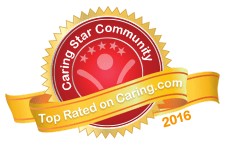 Welcome to
Westminster Senior Living
Westminster Terrace is one of Westminster's first Senior Living Communities and offers comfortable common areas, large apartments with kitchenettes and an array of services & amenities for both independent and assisted living. Our three story community is licensed to provide Assisted Living and personal care service in the privacy of your own apartment.
Senior Living in Westminster
Our caring and professional staff is here to help you with services such as assistance with medication to assistance getting dressed and help with bathing and grooming. We offer these supportive services within the service plan tailored to meet your individual needs. We are committed to providing a welcoming, friendly and supportive community where our Residents feel at home.
Our Location
We are centrally located in Orange County between the 405 and 22 Freeways, south-east of Long Beach and North of Huntington Beach. Our families and Residents enjoy our convenient location and proximity to beaches, shopping, banking, many Physician and health care provider offices, including the VA Hospital in Long Beach.