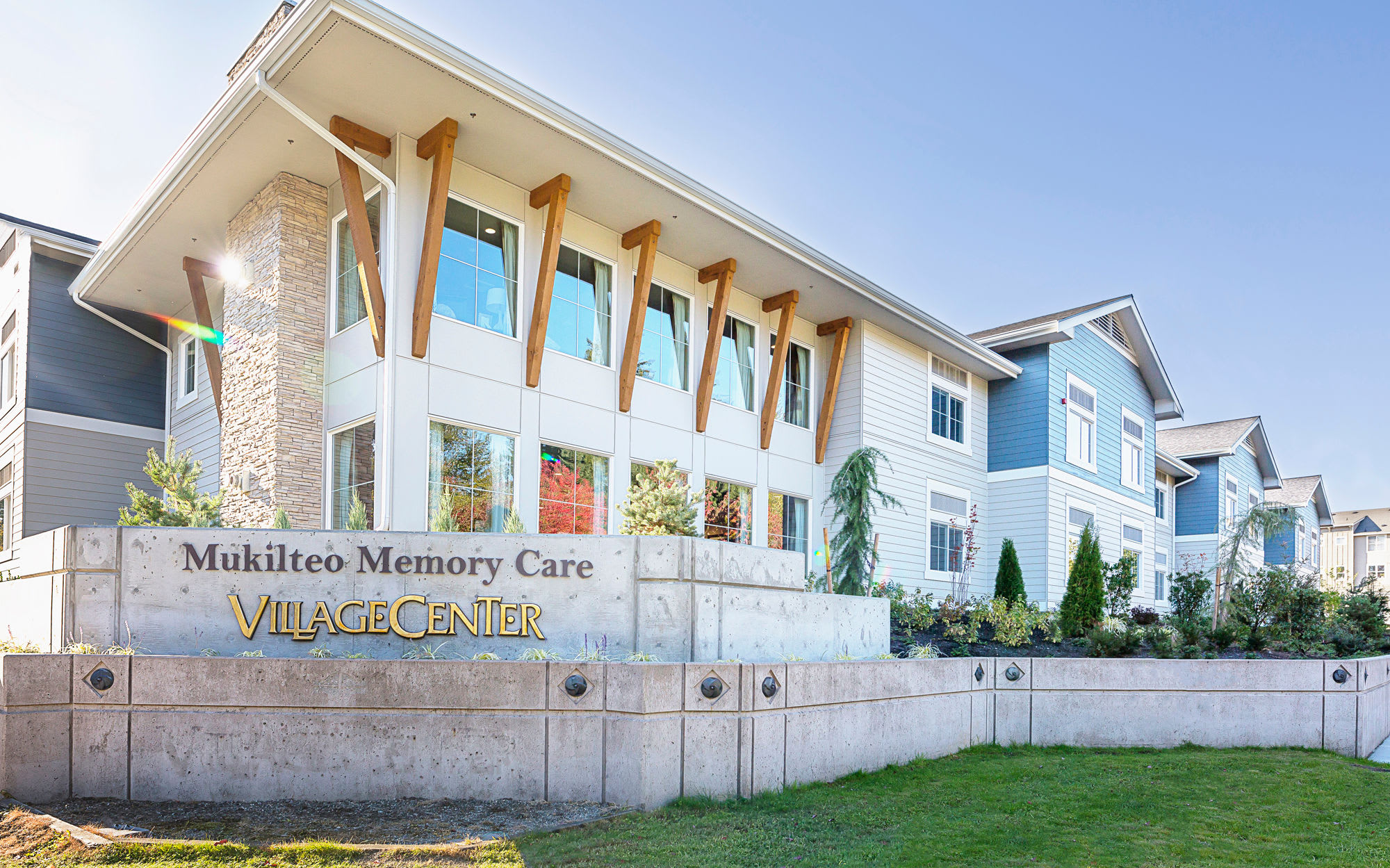 Welcome to Mukilteo Senior Living
Mukilteo Memory Care is dedicated to caring for residents living with Alzheimer's and other memory impairments. Our experienced team is here to provide compassionate, expert care to your loved one in a home-like environment. Our state-of-the-art facility features spacious single and shared suites, eight life stations, dining and activity rooms on both floors, a robust life enrichment program, physical and other therapies available on-site, and so much more—all with nurse and caregivers onsite 24 hours a day.
Please stop by to learn more about our signature "Treasures" Memory Care Program and beautiful community. Families and friends who are actively looking for memory care or who wish to better understand when your loved one may be ready for memory care, we encourage you to visit us and take a tour—we're available everyday. We believe our resident-centered program, life enrichment activities, as well as partnerships with local health care professionals makes Mukilteo Memory Care a leader in the Mukilteo and Puget Sound area.
Senior Living in Mukilteo
​
Mukilteo Memory Care offers Snohomish County an excellent choice for compassionate Alzheimer's and other related dementia care. With caregivers available 24 hours a day, our specialized program provides all team members with structured memory care training. 
Our community philosophy encourages team members to strive for customer service excellence in a friendly and warm environment where residents and family members feel at home. Our community features thoughtful interior design, easy pathways for residents, a variety of social and activity areas, restaurant-style dining on each floor and a wonderful outdoor courtyard including gardening area, water feature, and benches for relaxing and enjoying the fresh air.
Our Location
Our community is nestled in an upscale, planned community, located on the corner of Harbour Pointe Boulevard and Harbor Reach Drive in the Harbour Pointe Village Center. Our location offers easy access off the Mukilteo Speedway and is approximately five miles from Alderwood Mall, a major shopping destination, and only minutes from the Ferry Terminal to Whidbey Island. Our community is nearby the Harbour Pointe Golf Club and the Harbour Pointe shopping center, which features a QFC, Rite Aide, Chase Bank, and many other retail shops and stores. Our great location makes it easy to stroll sidewalks and paths throughout the neighborhood, and is convenient for families who are seeking an easy stop to visit loved ones.