Board of Directors
The Keiro Northwest Board of Directors is composed of several community volunteer leaders.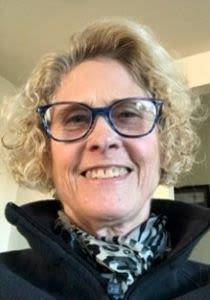 Carol E. Kessler
Board President, Keiro Northwest
Carol E. Kessler joined the Board of Keiro Northwest in March 2020 and serves as the President. As the President, she is also an ex officio member of each board committee.
Carol is a dementia coach for LGBTQ couples under a research program at the University of Washington. She is also a certified Home Care Aide. She received a Master of Science in Gerontology in 2017. Prior to this, she had a 30-year career in the U.S. government as an international relations specialist on nuclear energy and nonproliferation issues. In this career, she worked closely with Japan in the G-7 as the U.S. head of G-7 negotiations to close the Chernobyl reactor in Ukraine from 1994-2000. She was the Deputy Director General of the Nuclear Energy Agency in Paris, France from 2001-2003 and teamed with a senior Japanese diplomat who was also in the NEA's leadership. She has traveled to Japan several times beginning in 1984 and most recently in 2017.
Carol previously served on the Boards of the Pacific Science Center, the Foundation for Russian American Economic Cooperation and Uplift International, an international advocate for health and human rights. Carol has lived in Seattle since 2003 and shares her home with her husband Chris and their two dogs.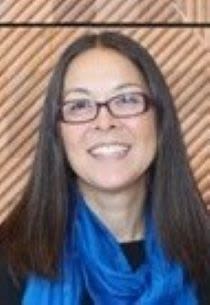 Monica Nixon
Board Vice President, Keiro Northwest
Chair, Strategic Planning Committee
Monica Nixon joined the Board of Keiro Northwest in May 2019 and serves as the Vice President. She is also the Chair of the Strategic Planning Committee.
Monica's career has focused on higher education equity, social justice, and student success. She has served in student affairs and leadership roles at Saint Joseph's University, Seattle University, Colgate University, the University of Puget Sound, and the University of Virginia. Currently she serves as Assistant Vice President for Equity, Inclusion, and Social Justice for the non-profit association NASPA - Student Affairs Administrators in Higher Education.
Monica received her M.Ed. in Counselor Education and B.A. in English from the University of Virginia and an Ed.D. in Educational Leadership and Policy Studies from the University of Washington. She has lived and worked in Seattle for two decades.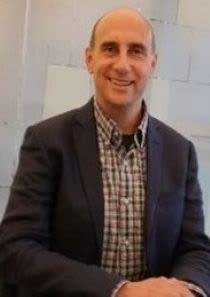 Jean-François Mannina
Board Treasurer, Keiro Northwest
Jean-François Mannina joined the Board of Keiro Northwest in January 2019 and serves as the Treasurer. He is also the Chair of the Finance Committee.
J-F has worked in several leadership roles for insurance companies based in the Seattle area and is currently building a sales practice oversight team for a successful insurtech company recently acquired by Prudential Life.
J-F has lived and worked in Japan. He has served on other boards that support both Japanese American relations. He is currently Treasurer of the nonprofit board for Friends of Mukai Farm & Gardens, an historic Japanese American landmark on Vashon Island. J-F's focus for Keiro NW is to build a sound financial footing to provide elder care and enriching activities to families.
Kimberly Miyazawa Frank, J.D.
Board Secretary, Keiro Northwest
Kimberly Miyazawa Frank joined the Board of Keiro Northwest in December 2020 and serves as the Secretary. She is also a member of the Strategic Planning Committee.
Kimberly is a senior executive and board member with a 30-year global practice in organizational development. She is the Diversity, Equity, Inclusion (DEI) Senior Partner for Cambia Health Solutions and is passionate about working with an organization that is doing well by its employees, while doing good for its members and the community. Over the years, she has served on numerous non-profit boards including the American Heart Association, the American Cancer Society, and the Better Business Bureau. She is a past president of the Junior League of Honolulu and a former Chair of the Honolulu Symphony Society. She currently serves as the Co-VP of DEI for the Mercer Island PTA Council and is a member of the Japanese American Citizens League of Seattle and the Japan-America Society of the State of Washington.
Kimberly earned a B.S. in Education from Miami University and a J.D. from Rutgers School of Law. A third-generation Japanese American, she was born and raised in Hawaii and currently resides on Mercer Island with her husband Trey, their three children, and their dog.
Lee Field
Chief Executive Officer and President
Senior Services of America, LLC
Lee Field has served Keiro Northwest as an advisor and non-voting member of the Board of Directors since September 2020.
As founder of Senior Services of America, Lee Field's experience with senior housing encompasses over 30 years in marketing and operations, acquisition, development and finance of senior housing and care service alternatives for the elderly.
Prior to the formation of Senior Services of America in 1999, Lee served as an executive officer of Alterra Healthcare Corporation and held a succession of executive positions including Executive Vice President and Chief Operating Officer at Crossings Corporation until the Crossings Corporation merger with Alterra. As Executive Vice President and Chief Operating Officer, Lee was instrumental in the company's growth and recognition as an early leader in the assisted living industry. Lee held the position of Vice President of Operations, held managerial positions in Marketing and Market Feasibility upon joining the company. Crossings Corporation was a developer, owner and operator of senior housings and assisted living projects with 1,500 units located throughout the Western United States.
A recognized advocate for the senior housing and elderly care service industries, Lee has been an industry speaker and has successfully lobbied for state legislation in support of the industry. He currently serves on the Board of the National Center for Assisted Living (NCAL), as well as the Board of Washington Health Care Association (WHCA). He also serves as Chair of the Washington Center for Assisted Living Reimbursement Committee. Lee has previously served as the President of the Northwest Assisted Living Facilities Association (NorALFA), served on the Board of the American Senior Housing Association (ASHA) and held the position of Co-Chairman for the organization. Lee served as a member of the National Advisory Committee for (CARF) the Rehabilitation Accreditation Commission and as a member of the assisted living task force for the American Health Care Association (AHCA).
Lee has a Bachelor's degree in Business Administration from Eastern Washington University and has continued studies in Geriatric Mental Health through the University of Washington.
Rich Asiodche, CPA
Board Member, Keiro Northwest
Rich Asiodche joined the Board of Keiro Northwest in September 2020 and is a member of the Finance Committee.
Rich is an audit partner at Armanino LLP, the largest California-based accounting firm in the US. Rich has 20 years of public accounting experience, including 15 years with the Big Four. He works with companies in various industries including life sciences, technology and emerging growth, advising on mergers and acquisitions, financial statement audits, and integrated audits. His areas of expertise are initial public offerings (IPOs), special purpose acquisition companies (SPACs) and their targets, complex debt and equity transactions, share-based payments, derivatives, and income taxes.
Rich has a passion for teaching brilliant young minds, as evidenced in his commitment to teaching in both the US and abroad. Rich had the privilege of teaching select classes at the Michael G. Foster School of Business at the University of Washington. Previously, he was also an adjunct professor of taxation at San Beda University in Manila, Philippines.
In 2015, he was inducted to the Hall of Fame of Ascend, the largest nonprofit Pan-Asian organization for business professionals in North America. He graduated from San Beda University cum laude with a B.S. in accounting and is a member of the American Institute for Certified Public Accountants and the Washington Society of Certified Public Accountants.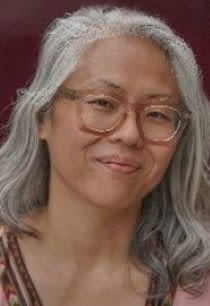 Mara Makie Kage
Board Member, Keiro Northwest
Mara Makie Kage joined the Board of Keiro Northwest in May 2021.
She is a sansei immigrant from Brazil and has been living in the Seattle area for the past 20 years. Growing up in Sao Paulo, the epicenter of the largest Nikkei community in the world, she has been deeply influenced by her family's involvement with the local Japanese community and broadly serving the community.
A graduate from the University of Washington in sociology and law, Mara has been involved with the local low-income immigrant and refugee communities through various community-based organizations.
At Keiro Northwest, she identifies with the mission and vision of the organization and is excited about this new opportunity to serve the seniors of our JA community.
Karen Pfeiffer Bush
Board Member, Keiro Northwest
Karen Pfeiffer Bush joined the Board of Keiro Northwest in January 2021 and is a member of the Strategic Planning Committee.
Karen is a Senior Living Industry Expert and the owner of S365 Consulting + Design, an interior design and consulting firm specializing in senior living and multi-family housing. In addition to her board work with Keiro NW, Karen is the President of the Board of the Directors of the Senior Center of West Seattle and the former Chairperson of the Kenney Foundation Board of Directors. She is a published author, contributing writer and speaker, as well as a consultant for non-profit organizations.
Karen lives in West Seattle and is the proud Mom of 2 sons, Miles (age 21), a Junior at the University of Colorado, and August (age 16), a sophomore at Seattle Lutheran High School.
Mike Shaw
Board Member, Keiro Northwest
Mike Shaw joined the Board of Keiro Northwest in September 2020.
He has worked in healthcare for 30 years as a nursing home administrator, serving in three states and has created or participated in 15 community outreaches.
He has also volunteered with King County Jail Ministry, Gideon's Outreach, done foreign missions work in Africa and Mexico, as well as homeless ministry and SYM and ROOTS shelters.
All three of Mike's children have received their graduate degrees from the University of Washington. He looks forward to contributing to support the vision of Keiro NW in our community.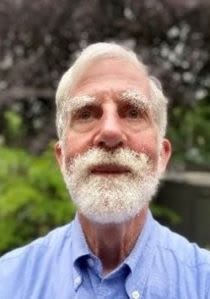 Bryce Seidl
Interim Executive Director
Bryce Seidl has served Keiro Northwest as Interim Executive Director since September 2019. He believes in the importance of our role in the community and is committed to helping Keiro regain its stability and vigor.
Bryce has substantial background in for-profit, non-profit, private, and public sector organizations, including in roles such as a subordinate employee, supervisor, general manager, VP, President and CEO, elected official, board and commission member, board leader and public spokesperson with responsibilities in the areas of finance, marketing, planning, operations, and executive administration in multiple businesses with both domestic and foreign operations. He worked with Simpson Timber, Simpson Paper and Fisher Mills, and as interim executive director of the Pilchuck Glass School and 11 years as President and CEO of Pacific Science Center. He also served 10 years in public office in Vancouver, Washington with 6 years as a City Council member and 4 years as Mayor.
Throughout his career, Bryce has served on over 30 boards and commissions, including as Former Director and Past President – The Rainier Club; Director and Past President – Association of Science and Technology Centers – Washington, DC; Trustee - Pacific University, Forest Grove, OR; Trustee - California College of Arts and Crafts, Oakland, CA; Director and Chairman, Southwest Washington Public Health District Vancouver, WA; Founding Director, Columbia River Economic Development Council, Vancouver, WA; Trustee, PIPP Community Hospital, Plainwell, MI; Director and First-VP, Kalamazoo Institute of Arts, Kalamazoo, MI; Trustee and Past President, Pilchuck Glass School, and many more.
He and his wife have been married for 52 years, have two wonderful children and 3 grandsons. His personal interests include family activities, arts and culture, woodworking, historic preservation, travel, collections of various sorts, any activities at our home in the San Juan Islands and politics - especially issues of the breaking down of civility and compromise in our legislative bodies at all levels of government.
Join the Board of Directors
The Board seeks to have a cadre of members with diversity in age, gender and backgrounds. First and foremost, we are looking for individuals who care deeply about issues related to caring for the aging population. Experience in governance on other board is important. Skill sets in finance, real estate, marketing, senior care, human resources, philanthropy and law are desirable.
If you or a friend or colleague are interested in being considered for this strategic board, please indicate your interest to:
Julie Ann Oiye
Chair, Nominating and Governance Committee
Keiro Northwest
jayoiye@gmail.com
or
Bryce Seidl
Interim Executive Director
Keiro Northwest
bseidl@keironw.org