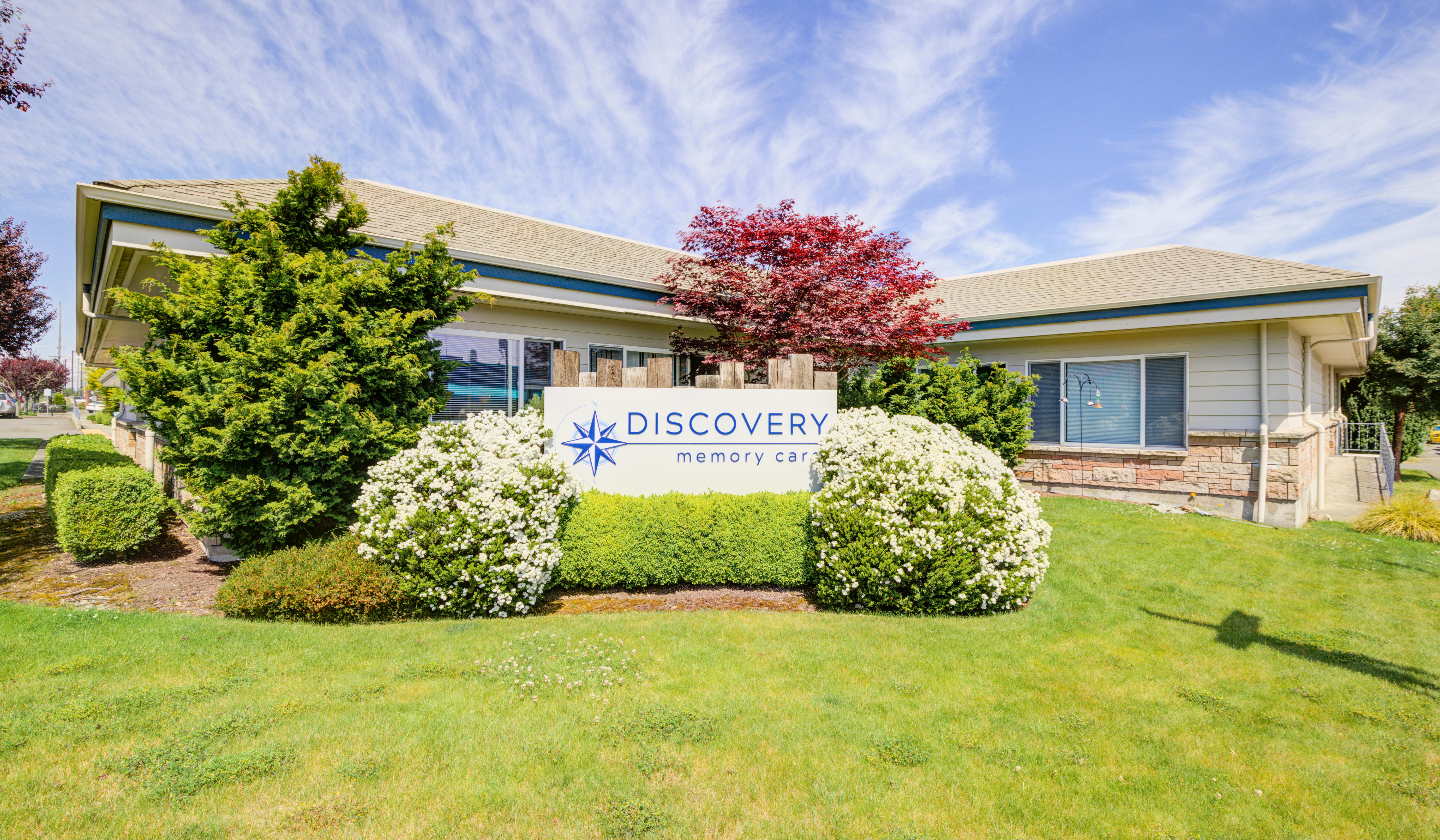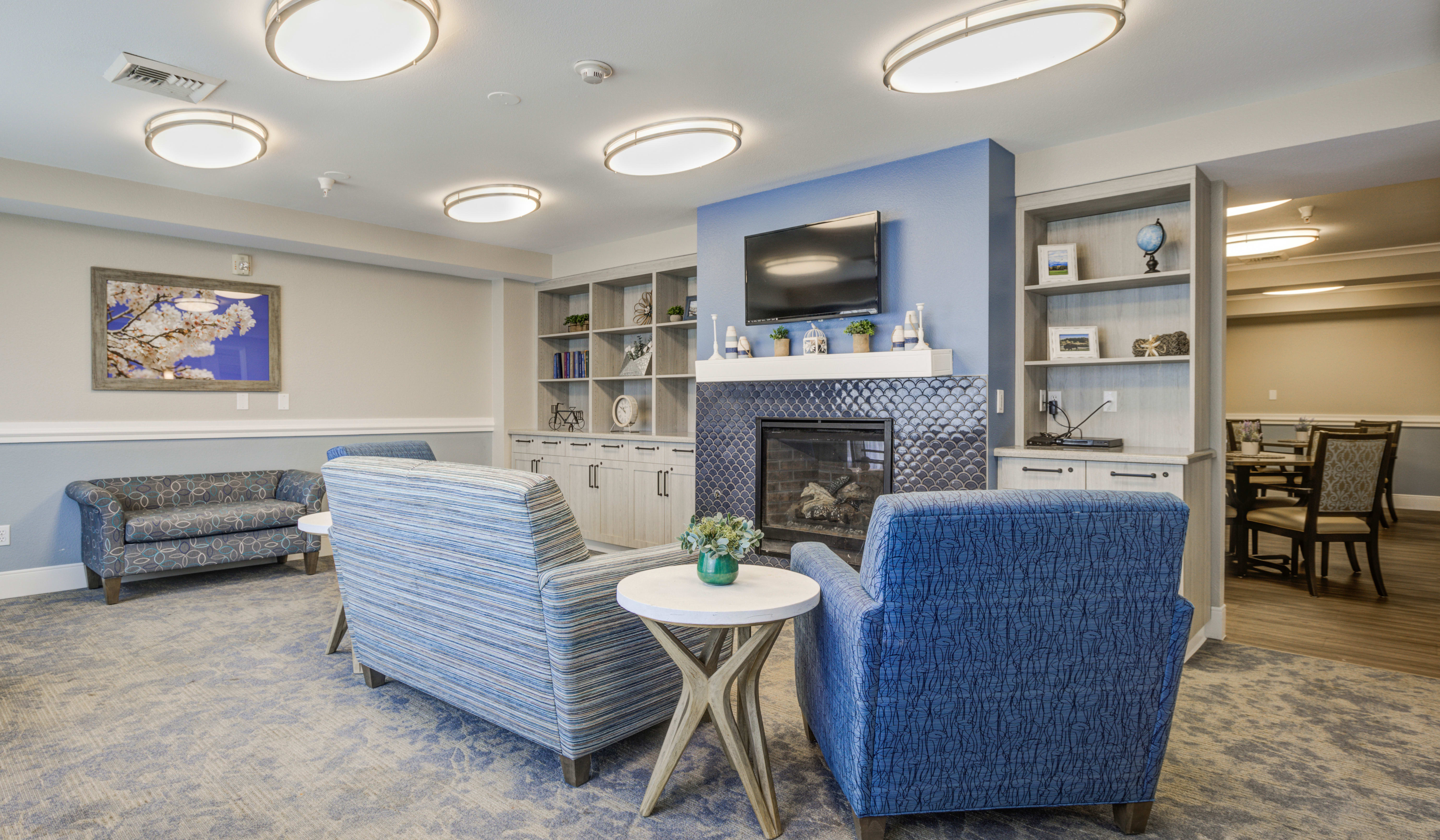 Our renovation is complete!
Schedule a tour to take a sneak peek at our new look.
Welcome to Discovery Memory Care
Discovery Memory Care is a memory care and respite care community based in Sequim, WA. We specialize in caring for older adults with Alzheimer's disease, types of dementias and memory impairments. In a nurturing residential environment, our team members provide programs tailored to the special needs of people with dementia and memory loss.
Memory Care Amenities and Services
Discovery Memory Care strives to keep our residents engaged mentally, emotionally and physically through a variety of effective programs. Many of our programs are directed or overseen by a nurse, and include routine communication with physicians and health care providers to help offer our residents a comprehensive care plan. With dignity and respect, we work to accommodate our residents' changing needs, maximize their abilities, promote safety, and encourage their independence and freedom of choice. At Discovery Memory Care, you will find a range of services that help our memory care residents live independently. Our retirement community offers:
Discovery Memory Care understands family members of seniors with dementia and Alzheimer's are going through some of the most difficult challenges and changes in their life. We take pride in the senior care services we provide to our residents and their families. Our supportive community is more than just a place to live—it's home!
Award-Winning Customer Service
Every year, Pinnacle Quality Insight awards senior living communities who have excelled at providing a superior customer experience to their residents. Out of the 2,700 care providers they have and the 150,000 customer interviews they conduct each year, only those in the top 15% receive this award.
Discovery Memory Care is honored to receive Pinnacle Quality Insight's 2022 Customer Experience Award in the categories of Overall Satisfaction, Variety of Food/Menu Choices, Quality of Food, Communication, Activities, Safety and Security and Overall Customer Experience.
Learn More about Discovery Memory Care
Our team members, programs and partnerships with health care professionals make Discovery Memory Care a leader in the Sequim area and a great choice for the families we serve. For more information about senior housing in Sequim, please contact us today.
Senior Living in Sequim, WA
Discovery Memory Care is conveniently located in the heart of sunny Sequim, Washington surrounded by Lavender Farms and just three miles from John Wayne Marina in Sequim Bay. We are just blocks from the medical center and other physicians, dental, and specialists' offices. Enjoy front row seats for local parades including the Annual Sequim Irrigation Festival Grand Parade which is the longest running festival in the state and pulls participants from all over the country.